A little breather for the Streif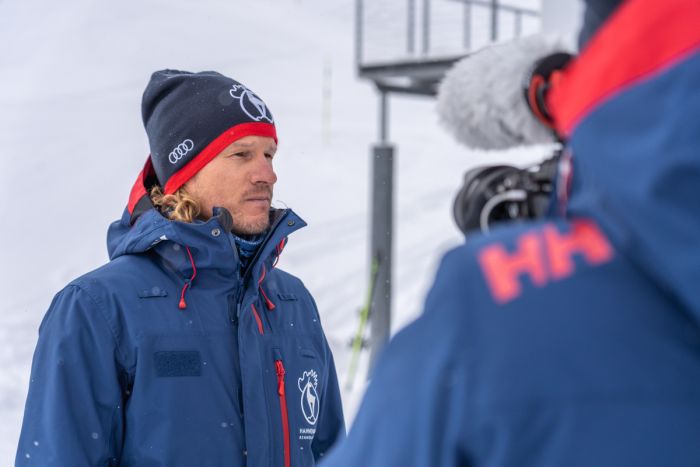 17.01.2021
The Streif has been given a little breather a few days ahead of the first training session. The slope is almost race-ready, however fresh snowfall is forecast until Monday. Work on clearing the snow from the racecourse will commence on Monday morning, so training can begin from Tuesday.
Due to expected snowfall, the Streif will be allowed to rest over the coming hours. Piste Chief, Herbert Hauser, explains why: "50 cm of fresh snow is forecast to fall between Sunday and Monday morning. We will therefore prepare the slopes once again from Monday morning using snow-grooming machinery from the Start section down to the Hausbergkannte. Until then, manual work on the racecourse will be scaled down.
Taking a "break" under the fresh snow makes no difference to the racecourse: "Even if it starts snowing again on Saturday, we will have a race-ready course," assures Mario Mittermayer-Weinhandl. "Everything is on schedule right now, thanks to the good work of everyone involved. Starting with logistics, to the slopes and Bergbahn Kitzbühel Cable Car Co., who support us incredibly well with their machine drivers," the Chief of Race is full of praise.
Three days are set aside for Downhill training, one of which is always a "reserve." Herbert Hauser explains the possibilities from today's perspective: "If weather conditions cause any "pressure", we can complete the first training run on Tuesday. If it's nice on Wednesday and Thursday, we'll only train from Wednesday onwards." 
---
Related Posts
---