AUDI #unraceable² Ski Challenge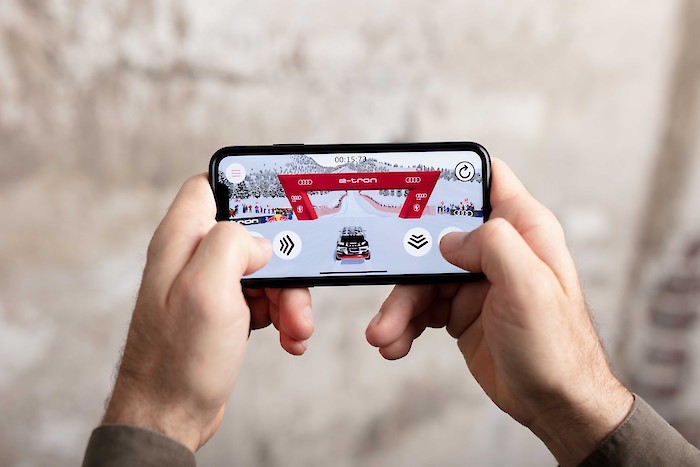 11.12.2019
#unraceable² Ski Challenge users will play for an adventure package during Race Weekend
In doing so, the car manufacturer focuses on content marketing: using an app, players first head up the legendary Streif with an Audi e-tron, before skiing back down again from the Starthaus towards the Mausefalle. Hans Knauß and Stefan Steinacher comment on the performance.
"Thanks to the partnership with ÖSV and Kitzbühel Ski Club (K.S.C.), an app has been created that not only contains true-to-life racecourse data, but also ensures a thrilling ride when chasing the best time," says Thomas Beran, Head of Audi Austria.
K.S.C. is also delighted with this new opportunity. "For years, we have been pioneers in the digital world and take advantage of state-of-the-art technology. Using existing data for not only preparing the slopes is simply a logical consequence and transports our world-famous downhill run to everybody's mobile phone screens," says K.S.C President Michael Huber.
------
Where to download?
Apple Store
Google play 
---
Related Posts
---