Austrian Armed Forces: Pioneer Battalion 2 Salzburg on the Streif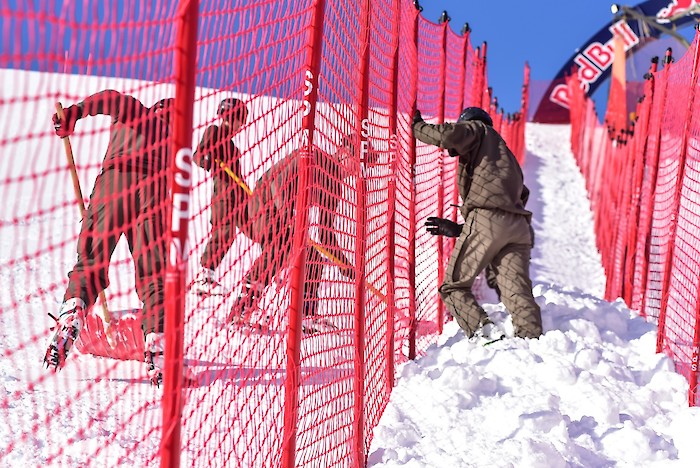 24.01.2020
Since Monday, Pioneer Battalion 2 Salzburg began its operation on the Streif. Roughly 100 soldiers arrived in Kitzbühel, who are now at the ready to assist KSC along the racecourse. An additional 15 soldiers from Lienz are on standby, should their services be required.
Stefan Pichler from Pioneer Battalion 2 Salzburg is pleased:
"We, the Salzburg Pioneers are participating in this configuration for the first time. We are thrilled with the fantastic organization and delighted to be able to provide support at this year's Hahnenkamm Races."
Not only are these duties on the Streif an exciting experience for the soldiers, but it also forms part of their training due to the difficult nature of the alpine terrain. It's the perfect preparation for any potential operations during an alpine catastrophe, because they learn how to manoeuvre on alpine terrain.
"Amongst other tasks, we ensure the slopes are in optimal condition and are jointly responsible for safety. We are also on standby, so we can intervene immediately should anything happen"
,explains Pichler.
Hanspeter Ellmerer from the Tyrol Military Command, explains that Jäger Battalion 24 from Tyrol is expected to play a supporting role on site next year.
We would like to thank the Pioneer Battalion Salzburg 2 and all its soldiers for their work on the Streif.
Photo © K.S.C.
---
Related Posts
---