"If it says Streif on it, Streif has to be in it"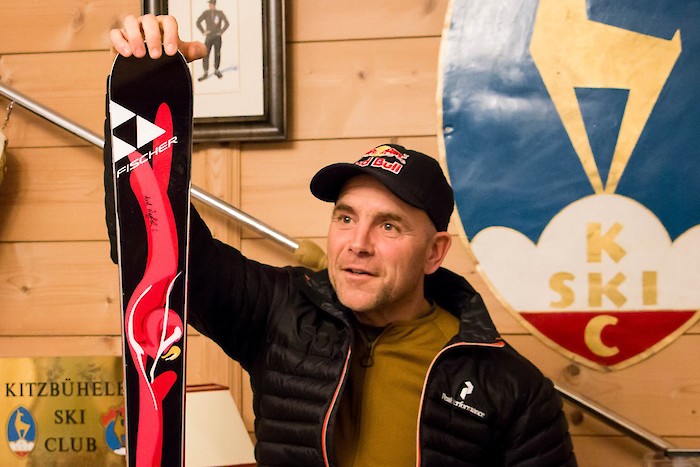 14.01.2018
The Hahnenkamm Races 2018 have heralded a number of innovations. One of these is the STREIF, a ski that is the result of a fruitful collaboration between ski manufacturers Fischer and the Kitzbühel Ski Club. The project was initiated by Hahnenkamm Chief of Race, Axel Naglich, whose many years of experience on the racecourse played a seminal role in its development. 
"If it says Streif on it, Streif has to be in it", he emphasises with a proud glance at his skis. Innovative materials such as carbon and titanium offer maximum stability on the compact and steep sections of the Streif and make the STREIF the perfect tool to carry out all work on the racecourse. "The skis' technical specifications make them ideal for the course maintenance crew", confirms Axel Naglich. 
The ski is based on the Fischer model, THE CURV, which was developed in collaboration with Hahnenkamm legends, Hans Knauss and Kristian Ghedina. It is, nevertheless, visually unmistakeable: the deck bears the design of this year's Hahnenkamm poster, in addition to the KSC logo in high-quality metal. Hans Knauss is already a fan: "This ski is fun to use and offers absolute turning performance at the same time".
Photo © K.S.C.
---
Related Posts
---