Record Purse for the 80th Races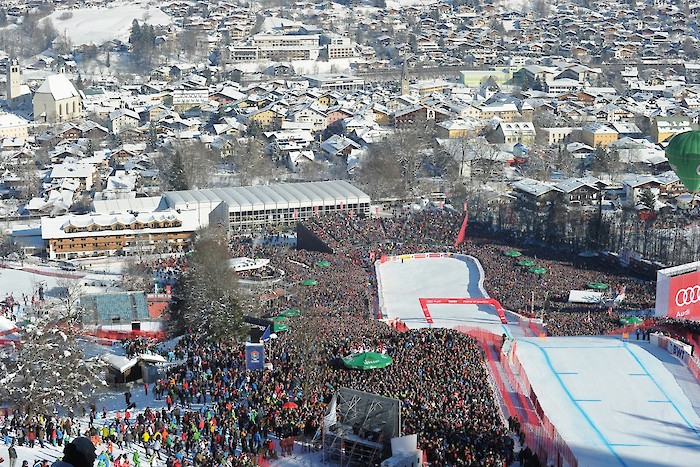 16.10.2019
Today, Kitzbühel Ski Club, organizer of the Hahnenkamm Races, announced the prize money for the anniversary event in 2020. It is the highest purse ever awarded in the Alpine Ski World Cup. 
A total of around 725,000 euros will be put into the prize money pot for all three race days at the Hahnenkamm Races. This represents an increase of around 25% over previous years. "In celebration of the 80th anniversary of the Hahnenkamm Races, we do not want to invest the budget in festivities and anniversary parties, but rather our club management's wish is to recognise the efforts of the athletes," says HKR OC chief, Dr. Michael Huber, explaining the high sum. Hahnenkamm organizers are once again placing the emphasis on sport. According to FIS rules, the minimum prize money of 130,000 Euro (gross incl. taxes) is to be distributed among 30 athletes, representing Euro 50,000 on average for the winner. (See also: https://assets.fis-ski.com/image/upload/v1545905043/fis-prod/assets/prize-money-2019-WC-Men_27.12.2018.pdf)
The winners of the Hahnenkamm Downhill and Slalom will each be honoured with the double sum of Euro 100,000, while the Super-G winner will receive Euro 68,500. Prize money will be awarded to ski racers up to 30th place in the rankings.  In addition, 20,000 euros will be paid out at the International Junior Race for team development.
---
Related Posts
---