SAY "HELLO" TO YOUR SKI HEROES IN PERSON!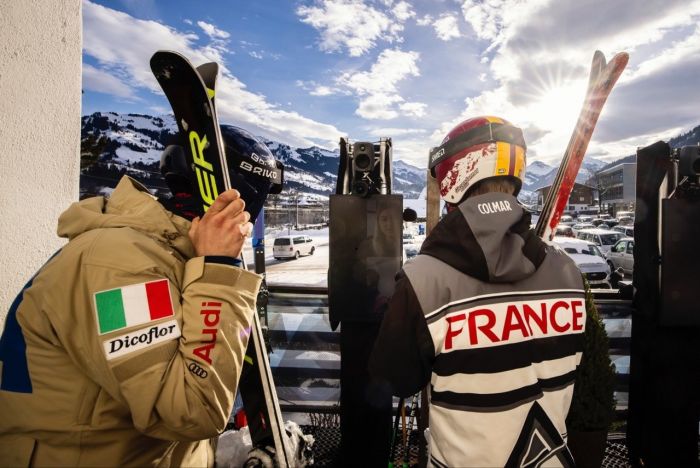 22.01.2021
Red Bull video call makes it possible: you can talk to the ski stars in person - at the "Digital Streif Talk". And here's how.
If you've always wanted to chat to your ski idols in person, you'll have the chance to do so on Saturday and Sunday. During the Red Bull video call, you can talk to the fastest skiers in the world just before they get into the gondola on the Hahnenkamm. This campaign was already well received by the athletes on Friday, because it enables at least some contact with their fans. And especially after the turbulent Friday, Feuz, Mayer, Paris and Co are even keener to receive some words of encouragement from their fans.
What do you have to do? Just click on this Insta post from Red Bull (https://www.instagram.com/p/CKUSrCtDHzo/?utm_source=ig_web_copy_link) and write why you would like to be part of the "Digital Streif Talk" in the comments below. Red Bull will then send you an online invitation.
The Digital Streif Talk takes place on Saturday from 9am to 11am and on Sunday from 8.30am to 10am.
---
Related Posts
---