Team Captains Meeting on the first race day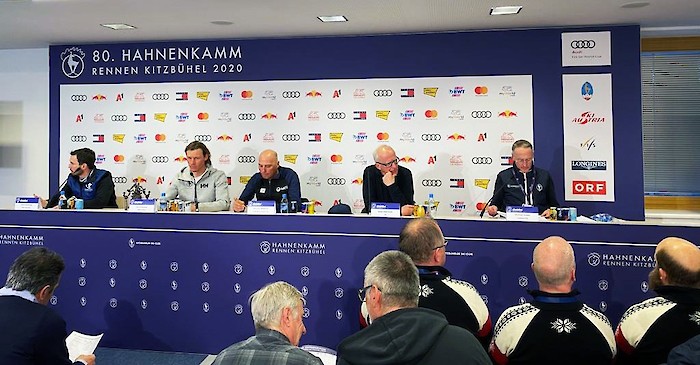 24.01.2020
The big Downhill day is only hours away. Today's Super-G was reviewed during the Team Captains Meeting, where Michael Huber, President of the KSC, was happy about the successful race:
"Congratulations to all the athletes and their podium positions. Though we didn't break the spectator-record, a crowd of over 18.000 ski fans cheered at the side-lines of the Hahnenkamm Races inaugural competition."
Chief Race Director Markus Waldner summarised the day:
"The course was set very well, all racers made it to the finish safe and sound, and I'm looking forward to tomorrow's Downhill."
With regards to the weather for tomorrow's Downhill: The sky will be slightly cloudy, which shouldn't influence the race much at all, and neither wind nor fog are expected.
To round off the meeting, Michael Huber emphasised:
"The Hahnenkamm Races are more than just a huge spectacle. First and foremost, it's about the love of the sport and the promotion of young athletes, who are at the heart of it all."
The racecourse inspection will take place tomorrow at 8:45 hrs, and the start time for the Downhill has been scheduled for 11:30 hrs.
Photo © K.S.C.
---
Related Posts
---