Today's Slalom took place against an impressive backdrop.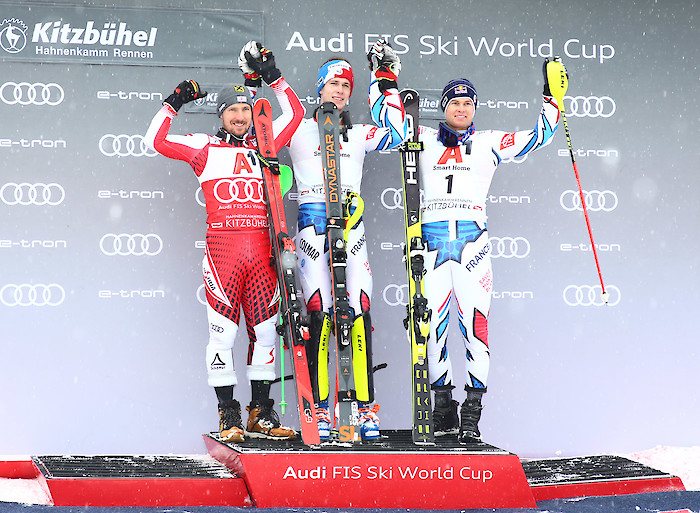 26.01.2019
The first run presented the athletes with challenging conditions, which were undoubtedly handled best by Ramon Zenhäusern. The Swiss athlete took the lead, ahead of Frenchmen, Clement Noel and Alexis Pinturault.
The racers had to pull out all the stops in the second run. After a courageous performance, Alexis Pinturault finished in third place. Marcel Hirscher, who started the second run in ninth position, commented:
"I don't really know what happened in the 1st run, but I am very satisfied with coming second."
France's Clement Noel won the race. He was able to consolidate his lead from the first run and celebrates his second successive victory in Kitzbühel.
Interim leader Ramon Zenhäusern was not able to defend his first ever lead in a World Cup Slalom and had to settle for 6th place.
Norwegian Henrik Kristoffersen moved up the rankings from 11th in the first run to 4th in the second, while Marco Schwarz came in 5th.
Congratulations to all athletes for a great performance!
Photo © K.S.C. | FH
---
Related Posts
---