Who will take home the first "Gams" trophies at the 80th Hahnenkamm Races?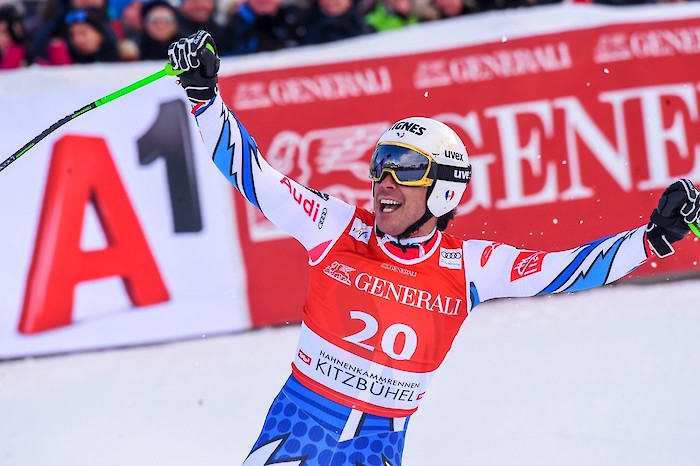 24.01.2020
The time has finally come: After a perfect Hahnenkamm week so far, the first big tournament will take place today. At 11:30 hrs, the Super-G athletes will jump into action with their eyes on the prize: The "Gams" trophies in gold, silver and bronze. But for that, they will have to pull out all the stops, because the circle of top favourites is larger than it has been in a long while.
An Austrian duo is currently leading in the World Cup: Vincent Kriechmayr, with Matthias Mayer hot on his heels. But Aleksander Aamodt Kilde from Norway will also have his say in the fight for today's victory. Another hot tip: Josef Ferstl. Last year, the German racer surprised us by taking first place and he could well make it to the top of the podium again this year. Johan Clarey came second in 2019 – and he's not to be underestimated in the battle for first place this year: With the best time in yesterday's final Downhill training, the Frenchman proved that he has what it takes when it comes to the Streif.
One thing is clear: Spectators are in for an exciting race – whether a top-favourite victory or a surprise triumph, anything could happen. First-class entertainment is guaranteed!
Photo © K.S.C.
---
Related Posts
---