Important Information for Fans & Spectators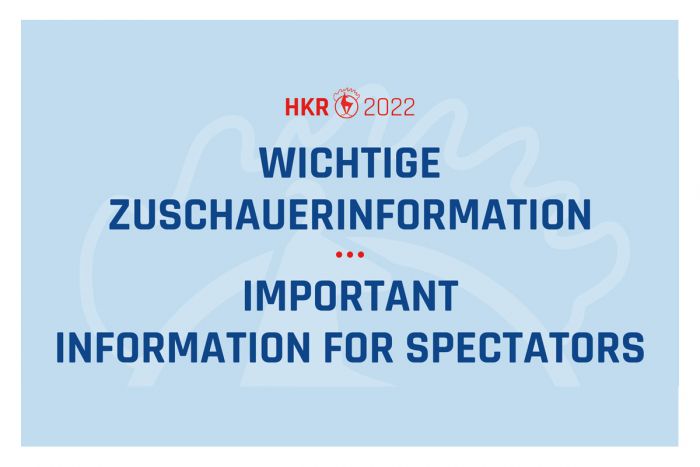 17.01.2022
Due to official regulations, unfortunately only 1,000 fans per day are permitted to attend training and race days. 
Everything ticket holders need to know:  
Only grandstand seats are available
There is no standing spectator room in the general event area or alongside the racecourse.
All fans are required to provide valid 2G proof (vaccinated or recovered) as well as a negative PCR test that is not older than 72 hours.
FFP2 masks are mandatory throughout the entire spectator area.
All tickets - both for the training sessions and race days - are personalised and only valid with a photo ID and are non-transferable.  Allocated seats are numbered and must be adhered to.
Admission and access control will take place exclusively at the two spectator entrances Kurpark/Legendenpark and Hermann-Reisch-Weg (Hotel Rasmushof) by validating the digital ticket code.
Doors open to the event area from 9:30 hrs.
After successful access control, the ticket holder will receive a wristband valid for the respective day. 
Both the electronic ticket and wristband must be presented for access to the grandstands.
For all those who do not (yet) have a ticket:
Please do not travel to Kitzbühel in the hope of getting a ticket on site. There will be no ticket sales at the entrances and we warn against black market traders! All tickets are personalised and non-transferable.  
It is not possible to watch as a skier. The ski slopes alongside the racecourse (Family Streif, Kampen) will be cordoned off extensively on all training and racing days during the official race programme.
It is not possible to use the Ganslern chairlift on all training and race days.
The races will be broadcast in Austria by host broadcaster ORF, as well as on free TV in almost all European countries and overseas. 
Tickets for the training days are available exclusively at the Ticket Shop
Requests for remaining tickets for the races to ticket@hahnenkamm.com
Details & admission requirements can be found under:
---
Related Posts
---