Intensive training for the ÖSV para alpine ski elite at Ganslern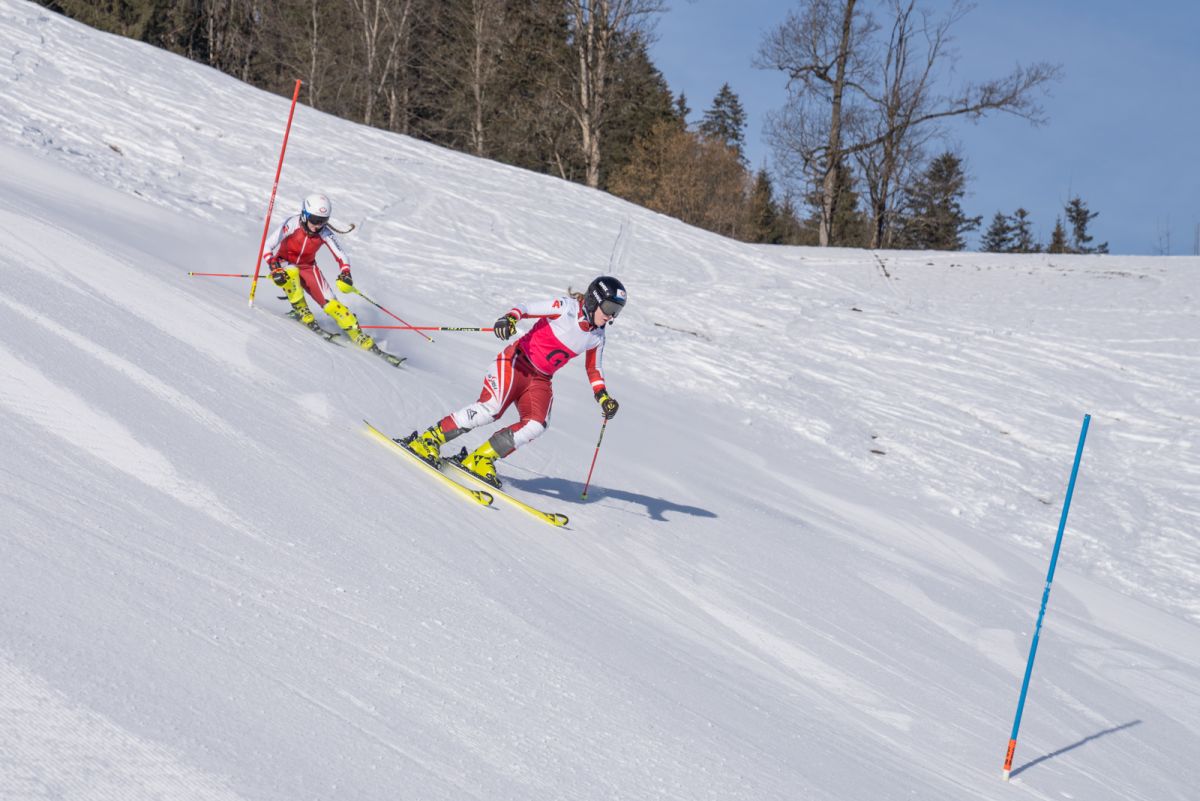 17.02.2023
In order to prepare thoroughly for the two Slaloms on the Ganslern on 27th and 28th February, Elina Stary, Thomas Grochar, Manuel Rachbauer and Nico Pajantschitsch trained on the Ganslern Slope.
The significance of the two World Cup races on the Ganslern slope for Austria's para alpine ski athletes is reflected in Nico Pajantschitsch's attitude: "I'm not the most gifted slalom skier, but I enjoy unpacking my slalom skis for this slope," says the super-G and giant slalom expert. The Carinthian was part of the ÖSV group that completed slalom training for three days on the Ganslern between 15th and 17th February. In addition to Nico Pajantschitsch (who is missing his right forearm), Elina Stary (ocular albinism, two percent vision), Thomas Grochar (missing left fibula) and Manuel Rachbauer (hemiplegia) skied up to eight runs per morning.
Thomas Grochar's performance was particularly impressive. The slalom specialist from Klagenfurt obviously still remembers his first encounter with the Ganslern slope well, because he has already taken part in the 2010 state championships. Back then he finished 4th: "Skiing here is something special, because the Ganslern is the quintessential slalom slope. Because the hillside slopes away in such a manner, it is very difficult and almost impossible to get into rhythm. You have to work through each gate individually," says Thomas Grochar. It is a premiere on Kitzbühel's snow for Elina Stary: "The slope is perfect for me. Thanks to its many transitions, it's something completely different." Anna Stoß from Salzburg will act as guide for the Carinthian. The only Tyrolean in the training group was Manuel Rachbauer from Ebbs in the Kufstein district. The slalom, giant slalom and super-G expert found training somewhat difficult: "The transitions make it very exciting, but that's why we're there - to train. The Ganslern is challenging, but cool." 
Sascha Kavelar, head coach of the 14-member ÖSV para alpine ski team, was satisfied with the training sessions: "On the whole, the three days were very good. For us it was very important to get to know the slope, because the terrain is really quite challenging."
Around 80 participants from 16 nations will travel to the Para Alpine Ski World Cup slalom events on 27th and 28thFebruary on the Ganslern slope. Admission to the races is free. The winners of the races (in four categories) will each receive 500 euros in prize money in addition to a KSC chamois and non-cash prizes (second place: 300 euros, third place: 200 euros).
Both races will be streamed live on hahnenkamm.com/paraski and ORF Sport+ will also broadcast live.
---
Related Posts
---