The 80th Hahnenkamm Races: What happened 40 years ago?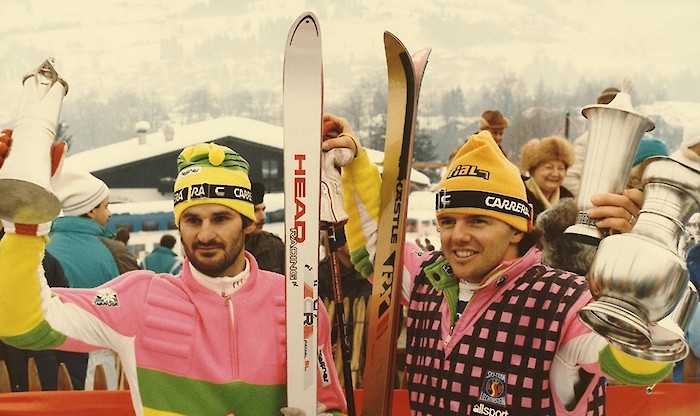 22.01.2020
Double victory for Liechtenstein thanks to Andi Wenzel. As proclaimed, Ken Read takes Downhill victory.
Andi Wenzel was able to secure three of Liechtenstein's five victories in total in Kitzbühel. He triumphed in no less than two disciplines in 1980, the Slalom and Combined, thereby securing the principality's first ever victory. He was able to repeat this triumph in 1985, when he took the Combined title all over again.
Downhill victory was achieved by the "Crazy Canuck" Canadian Ken Read after attaining best time in training. He announced his resolute intention to win before the race with the words: "Is that course supposed to teach us the meaning of fear?"
Photo © K.S.C. Archiv
---
Related Posts
---