The Streif in full splendour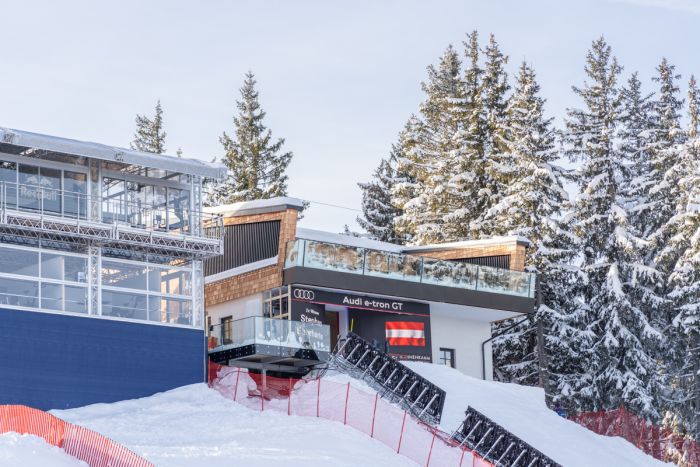 19.01.2021
Most of the fresh snow has been cleared from the racecourse and Tuesday's focus was placed on fine-tuning the Streif. Nothing now stands in the way of Wednesday's training session at 11.30 hrs. Athletes will swerve down the racecourse in "retro" style in front of a small "flag" (pole) parade".  
Our teams, the KitzSki piste machine drivers and 71 soldiers from the Austrian Armed Forces did a great job from Monday to Tuesday. On Monday morning, the Streif was still covered with around 20 cm of fine fresh snow. 24 hours later, it was pretty much race-ready. The final touches had to be completed by hand in the morning. Occasionally it was necessary to shovel at and between the fences, while the slip crew finished a few sections off. The entrance to the Alte Schneise was also "built," thus creating a reserve start for the Downhill.
In 2021, the Finish Area will be portrayed in a way that has not been seen for decades: with no grandstands nor standing area for our fans. Instead, an old tradition will be revived: the "flag (pole) parade". Flags were always a defining feature of the Downhill and Slalom finish line from the 1950s to the early 1990s. A design element that disappeared with the construction of a large grandstand, the absence of which now enables this old tradition to be revived again in 2021. The finish line will once again be decorated with the flags of the best ten nations in the Downhill and Slalom disciplines (from the 2019/20 World Cup season).
---
Related Posts
---