"Everyone knows me. I know everyone"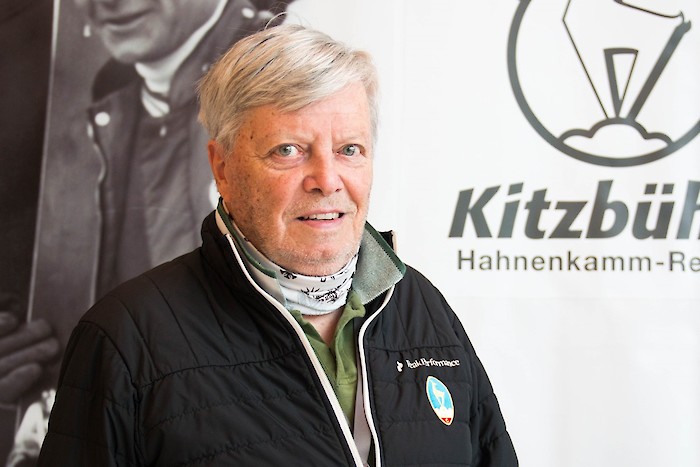 15.01.2018
"It makes no difference if I am dealing with the team manager from Canada, Germany or Switzerland, I get on really well with everyone, which provides a great basis on which to work together in close conjunction".
Peter Eder has held the position of Race Secretary for the past 32 years. Officials, team managers and coaches, as well as those who visit the Hahnenkamm Races at the invitation of the teams will invariably meet him. Today, on the day when most teams will be arriving in Kitzbühel and heading to their hotels, we took the opportunity to pose a few questions to Peter Eder:
How many nations have registered to participate in this year's Hahnenkamm Races?
29 nations are represented. Even some of the more exotic countries will be at the start line this year: racers from Timor-Leste, an island in Southeast Asia, Bolivia, Spain and Bulgaria, for example, are all on the line-up.
What makes your position as Race Secretary so special?
Thanks to my many years of experience as Race Secretary, I have managed to build a great relationship with the team managers and coaches. It doesn't matter who comes to me, whatever country or racer they represent, I get on extraordinarily well with everyone. Everyone knows me. I know everyone. These connections are all very useful.
As Race Secretary, you also handle all requests for the forerunner positions. Do you ever encounter strange or comical applications?
No, not really. One year we had an "Open Casting" and gave every "Joe Blogs" the opportunity to apply to be a forerunner. Then all of a sudden, we received requests from women who wanted to chase their husbands down the Streif. The application process is normally dealt with extremely professionally: we check out how the boys are performing in the FIS races and use this as the basis for our selection. Unlike other World Cup races, we have no problem in finding forerunner candidates. Everyone is super keen to ski on the Streif.
Photo © K.S.C.
---
Related Posts
---