Goosebumps on the Ganslern
23.01.2019
The first run of the Longines Future Hahnenkamm Champions Junior Race is history – but the excitement lingers on. To merely call the U16 athletes' performance on the Ganslern hang impressive would be an understatement. Just like their idols, they've mastered the art of quick turns and interviews.
"Racing here is a lot of fun. Now it's time to really go for the Slalom. A Top-4 ranking would be a good result for our team"
...comments Samuel Marxner (LIE).
Austrian racer Jakob Eisner is enthusiastic:
"The course is challenging. I made a mistake at the start, but it got better after that. I'll give it my all again in the Slalom. Of course, today's goal for my team and I is to win."
Team AUT 1 rose to the challenge at the Giant Slalom and is now leading in first place.
The Slalom will start at 13:00 hrs.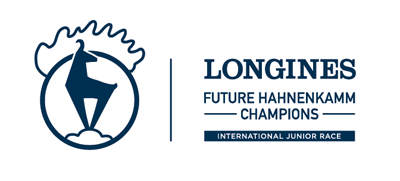 Don't miss a thing with our live stream
Photo © K.S.C.
---
Related Posts
---